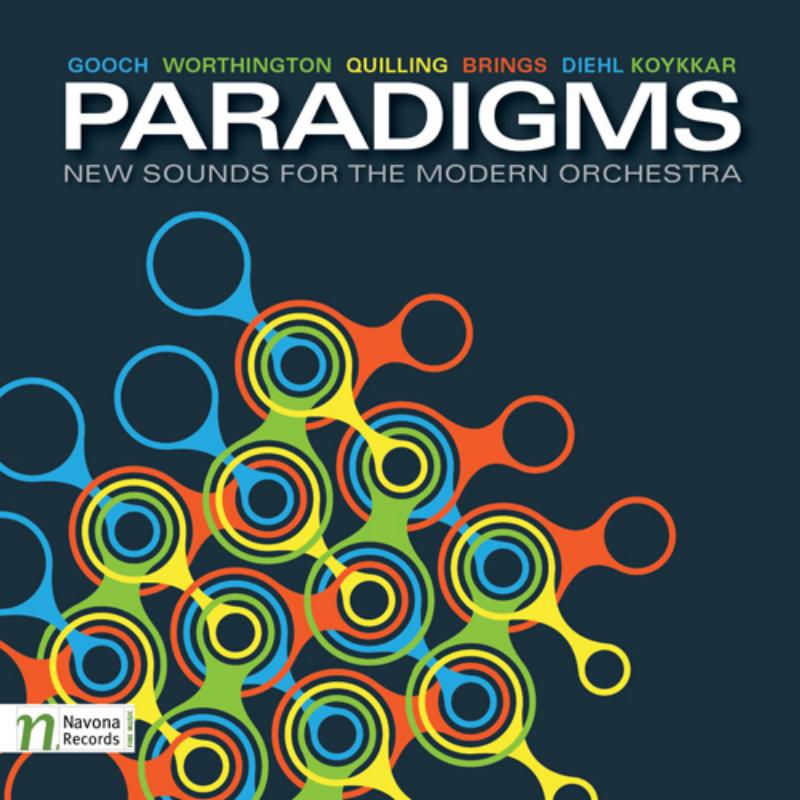 Paradigms explores orchestral works that dive into the dramatic and expressive, ponder the impressionistic, and compare the peaceful with the chaotic, this album posits that music of all studies, influences, and methods of creation are pieces of a larger puzzle that shape the American contemporary soundscape.
Featured on PARADIGMS are the orchestral compositions of Allen Brings, Paula Diehl, Warren Gooch, Joseph Koykkar, Howard Quilling, and Rain Worthington, with performances by the Slovak Radio Symphony Orchestra (Robert Black, conductor) and Moravian Philharmonic Orchestra (Petr Vronsky, conductor).
Includes Of Time Remembered by Rain Worthington.